Michigan WR Jeremy Gallon receives a helping hand after running for a touchdown during the 2012 Spring Football Game.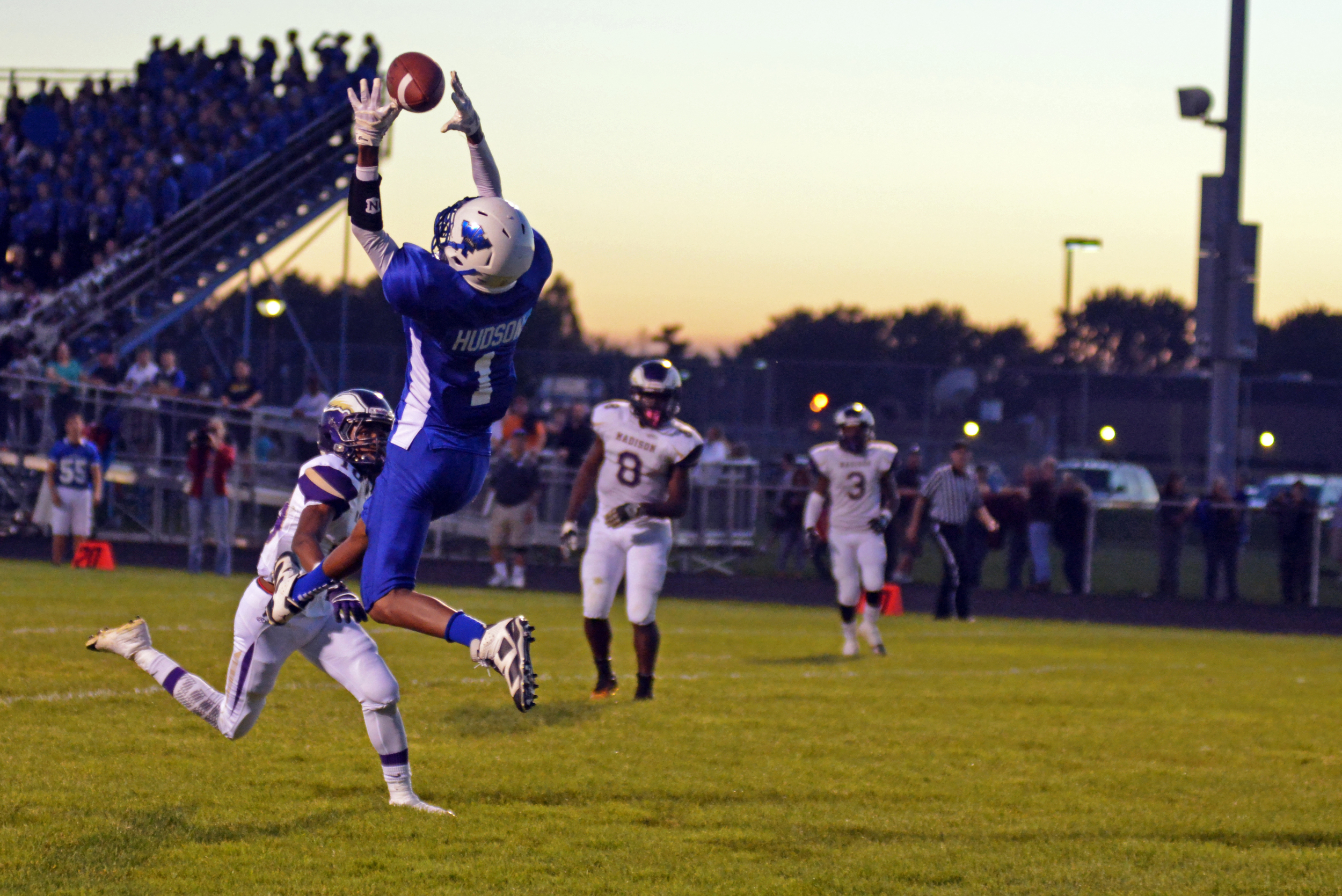 Michigan RB #28, Fitz Toussaint celebrates with teammate OL #67 Kyle Kalis after scoring a touchdown against Minnesota. Toussaint ran for 78 yards and two touchdowns, the Wolverines went on to win 42-13.
Brother Rice RB Brian Walker runs through a hole in the Detroit King's defense to score a touchdown during the MHSAA State semi-final game. In the first half alone, Walker had 10 carries for 93 yards and 4 touchdowns for Brother Rice.
Michigan Forward Zach Hyman celebrates his goal against Wisconsin on January 31, 2014 at Yost Arena in Ann Arbor, Michigan.